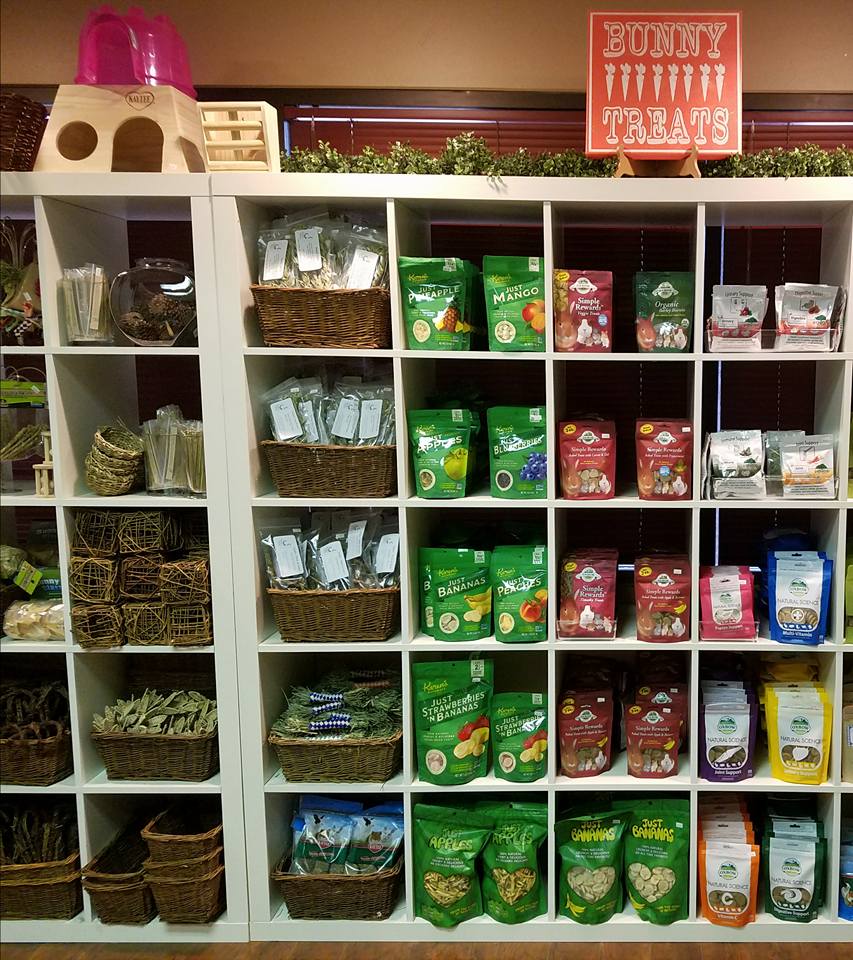 RETAIL BUNNY SUPPLIES

We are currently offering supplies via Pop-Ups! Please feel free to email for dates/locations.
Looking for a store that specializes in high quality bunny supplies at affordable prices?
We offer a full line a supplies for Rabbits, Guinea Pigs, Rats, Ferrets, Chinchillas, Hamsters, etc.
Supplies include toys, treats, food, hay, litter and lots of other accessories specifically chosen for their superior quality. All of our toys have been tested by our residents to ensure they deliver the maximum amount of fun! We can special order any brand and have it in stock within 1 week.
100% of the proceeds help support the animals in our care. So not only does your furry friend get the excellent quality products they need and deserve, but you get great prices/selection and your purchases directly help animals in need!
RESALE BOUTIQUE
Tranquility Treasures carries a wide variety of new and gently used merchandise. We get new items every week!
Be sure to stop by and find your treasure today!
100% of the proceeds from Tranquility Treasures go towards the animals of Tranquility Trail Animal Sanctuary!